K-3rd Young Musicians – Early Music Ed
2023/2024 SEASON CLASSES START THE WEEK OF AUGUST 7, 2023 & Enrollment Closes 8/25/2023
Early Music Education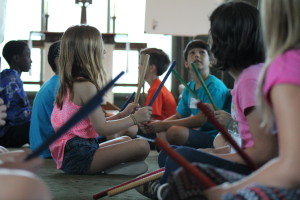 Kinder through 3rd graders will have a blast learning the fundamentals of music while playing games, exploring instruments, and singing. These Young Musicians will learn the basics of reading music through solfege (Do,Re,Mi etc.), rhythm reading, and music composition activities. They will create a portfolio of their work throughout each semester so you can see their growth and track their learning.
Vocal Training for Beginners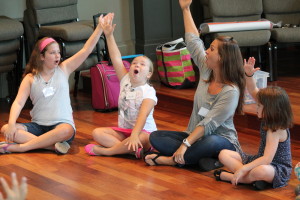 VOCE believes that if you can breathe, you can sing. And no matter how old you are, there is always something to learn. Our Young Musicians spend time in class exploring their voices and learning how to use them properly. They also have the opportunity to learn songs from all styles of music. This is the perfect "voice lesson" opportunity for beginning singers.
Class Details
Where: 118 N. Belair Rd Suite 3 (behind Gary's Hamburgers at N. Belair and Columbia Rd
When: Mondays from 4:45-5:30pm or the HomeSchool Session is Mondays from 2:00-2:45pm August through May. Classes start the week of August 7th 2023. 
Costs include: Annual Enrollment fee to include a t-shirt and materials fee plus tuition of $65.00 per month. Parent are offered options for tuition including a monthly auto draft (for full season contracts), per semester payments, or discounted annual tuition. We also offer sibling discounts.
Open House & Paperwork Dates: Tuesday August 1, 1:00pm-5:00pm, Wednesday August 2, 1:00pm – 7:00pm OR call the office for an appointment with parent and singer.
Performance Requirements: Young Musicians are invited to perform in the fall and the spring. We also have a Holiday Tea for singers, families and friends, and parents are invited to demonstration days so they can share in the fun!
Parent/Guardians must complete this form to begin the enrollment process.
To watch our singers' progress or find out about concerts and auditions please keep in touch with us!
(706) 830-9517                    [email protected]                 www.facebook.com/VOCEaugusta