Music Theory & Sight Reading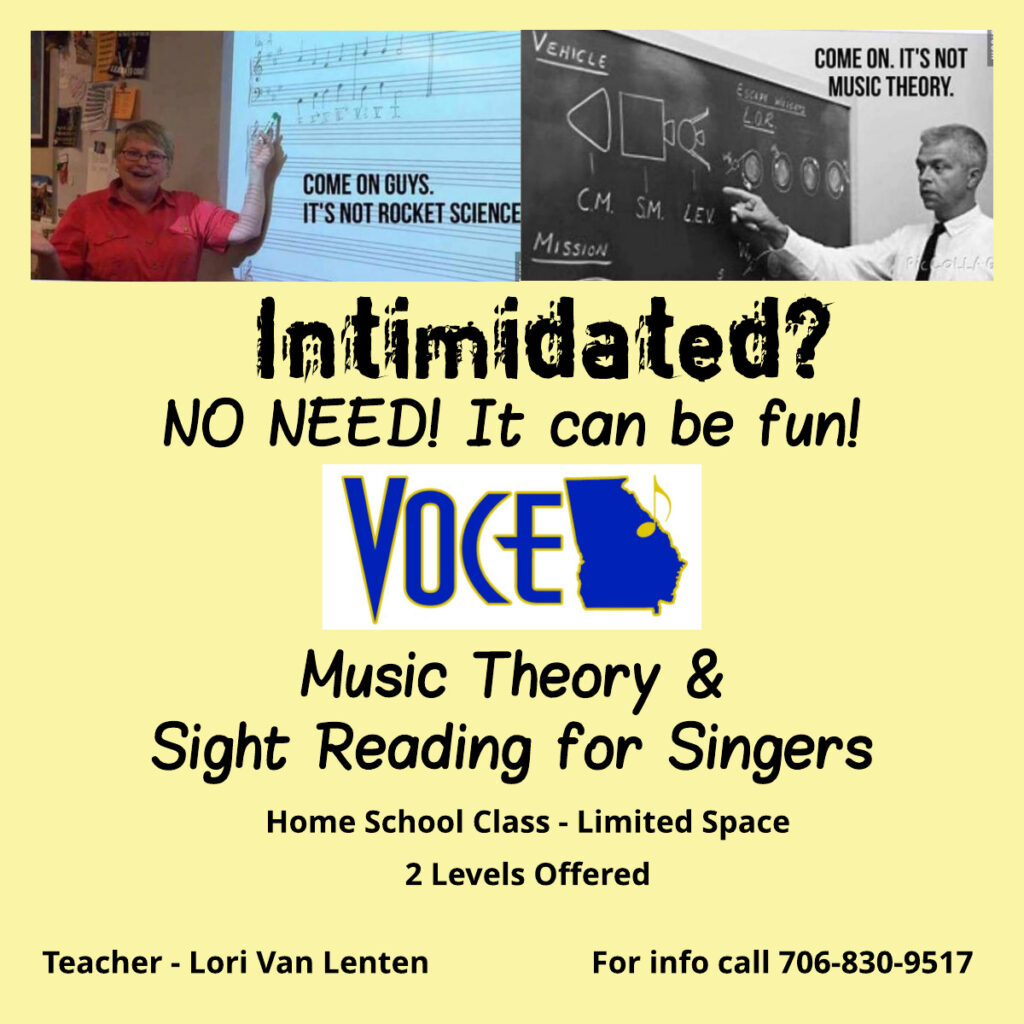 The curriculum teaches basic music theory and sight singing skills that caters specifically to singers and pianists. Be more than a pretty voice! Learn to be a complete musician. Learn to pick up a piece of music and singing it at first sight. Curriculum plans available for HomeSchool class credit.
Where: VOCE Studios 118 N. Belair Rd behind Gary's Hamburgers
When: Beginning Level – Tuesdays 2:00-3:00pm Intermediate Level – Tuesdays 3:00-4:00pm
Cost: A $35 non-refundable registration fee is required to hold your student's spot in the class. Tuition is $50 a month.
We will work with you to fill any requirements for high school credit through your Home School program. If you aren't sure what level your student should take, a placement test is available.
Start Date: Registration Closes August 25. Classes start September 5, 2023
Class size is limited to 6 students.
New sections and times available by request.
706-830-9517