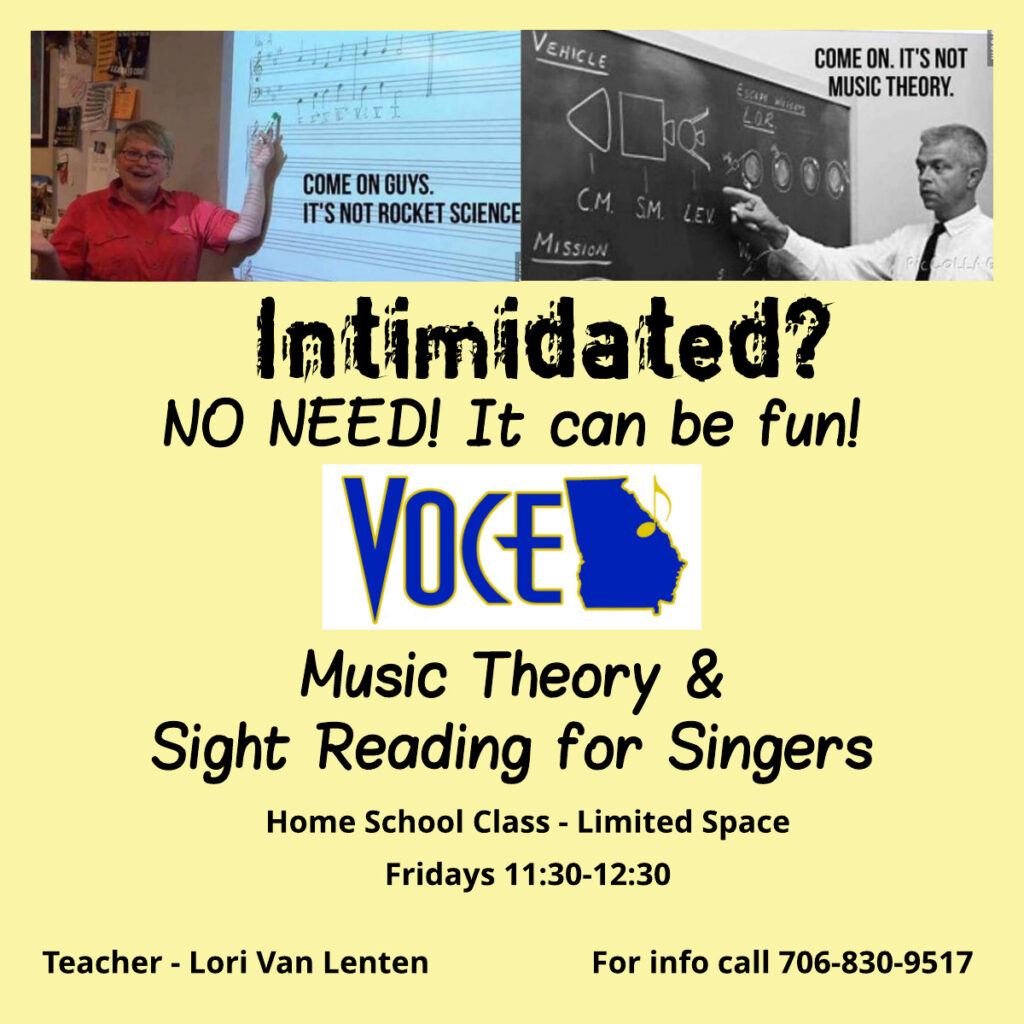 The curriculum teaches basic music theory and sight singing skills that caters specifically to singers. Be more than a pretty voice! Learn to be a complete musician. Learn to pick up a piece of music and singing it at first sight.
We will work with you to fill any requirements for high school credit through your Home School program.
Class size is limited to 6 students. Cost decreases as class size increases, so grab a friend and join today!
New sections and times available by request.
Call or text the office for more information or to register!
706-830-9517