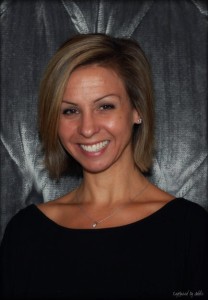 Lori Van Lenten is the Founding Artistic and Executive Director of VOCE, The Young Voices of Greater Augusta. She loves teaching her group classes, but is also thrilled to begin teaching private lessons and coaching sessions again.
Lori earned her Bachelors Degree in Choral Music Education from Florida State University. She has had the opportunity to travel and perform all over the United States, Vietnam, Korea, Spain, France, The Netherlands, England, Austria, England, Germany, Switzerland, and Italy. Her choirs have also been invited to travel and perform extensively and she has had students featured as soloists at Carnegie Hall, Broadway Tours, and Regional Theatre. She is certified in Somatic Voicework(tm) through the LoVetri Institute, and is currently working on her Master of Vocal Pedagogy in Contemporary Commercial Music at Westminster Choir College through Rider Universtiy.
Lori considers herself to be a "Functional Voice Teacher" meaning she teaches based on the science and function of the voice. There are fundamental vocal techniques that serve as the foundation for all types of vocal performance, but different styles of singing require different uses of the voice. She is also a self proclaimed "voice health nut," and is very conscientious about the care and protection of her students" voices. Lori has spent years studying the growth and development of the voice in order to help each singer grow and meet their individual goals.
The difference between a "coaching session" and "voice lessons" is important to know. Lessons use repertoire, or music selections, to reinforce and practice vocal technique. The lessons focus on the proper way of singing and how to apply that to your music. A coaching session focuses on the performance of a song. Technique is important during this process, but if you have selected a song that is outside of your physical capabilities, technique can't be taught in a few short sessions. You would normally schedule a few coaching sessions before an audition.