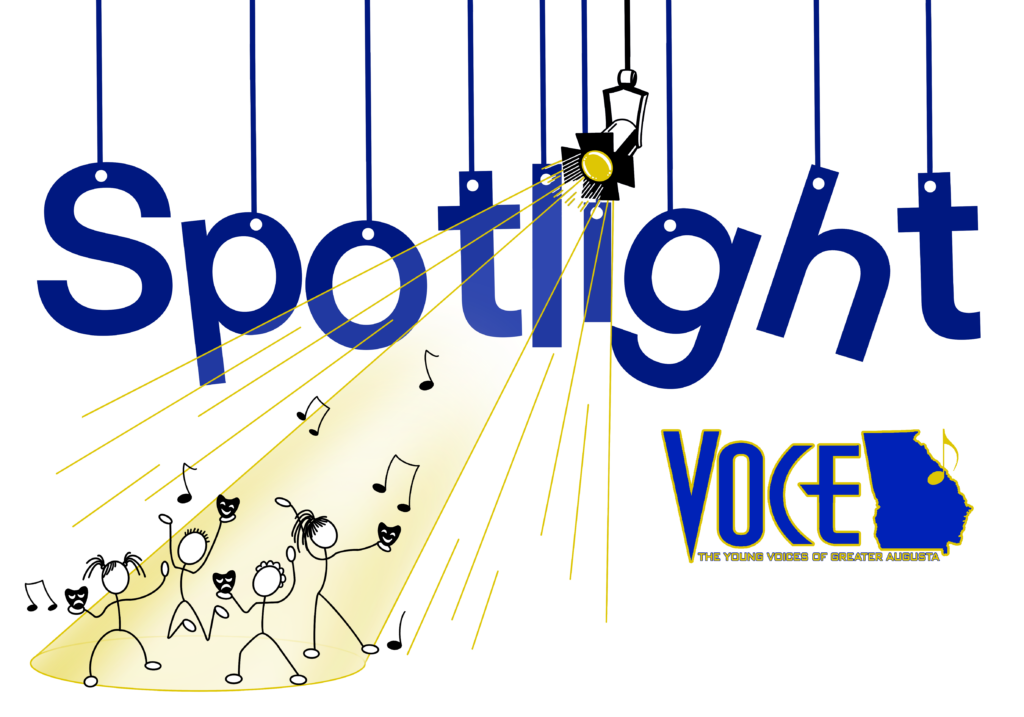 Spotlight is a class that is designed for our growing musical theatre kids. We will spend some time singing, moving, playing theatre games, working on developing character, improv, and have a blast doing it! This class is open to any 8yrs – 12th grader without an audition. Casting a show is a difficult task for a director, and the hardest part is that there are never enough parts. VOCE wants to give our students the opportunity to gain some theatre experience without having to fit into the exact role in a show.
Matilda Session Details:
Spotlight is for students looking to gain more experience in musical theatre without the pressure of auditioning for a show, and without waiting to be cast in order to learn! Students who take this class have fun and grow in their musical theatre performance skills like singing, dancing, and acting skills! This session is for 8 year olds – 12th grade students.
8 Week session: 8/17, 8/24, 8/31, 9/7, 9/14, 9/21, 9/28, 10/5
Class Times: Tuesdays 6:15pm – 7:15pm
Session cost – $80 (cash or check on the first day of class, or credit card using the link below)
Register HERE for the Matilda Session
SPECIAL THANKS TO OUT SPOTLIGHT SPONSOR…