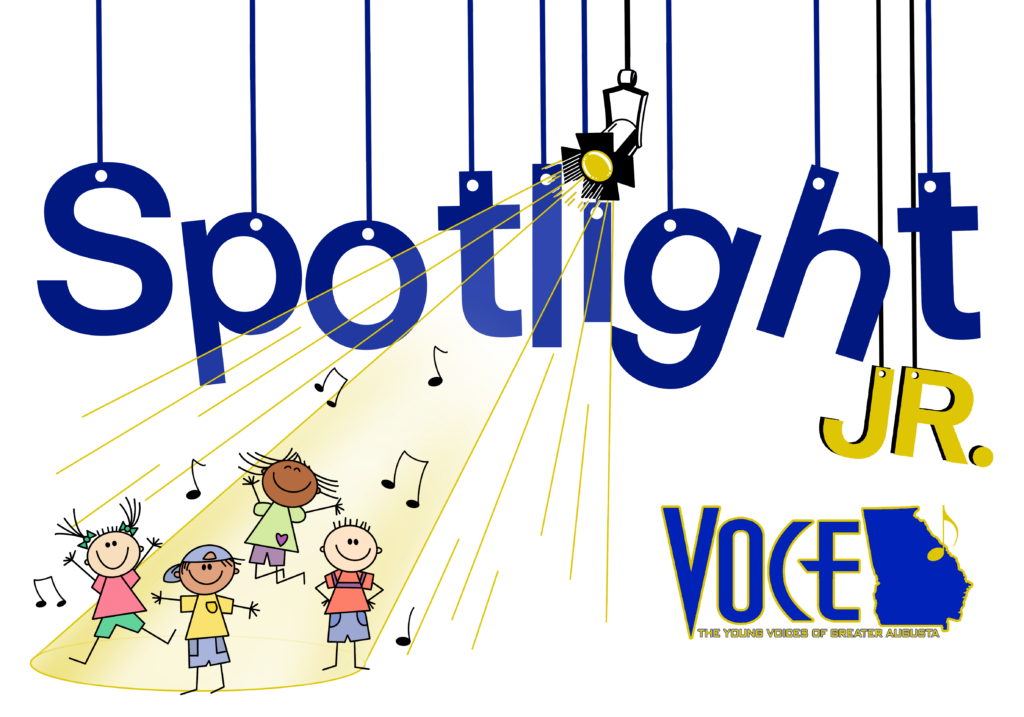 Spotlight Jr. is a class that is designed for our growing musical theatre kids. We will spend some time singing, moving, playing theatre games, working on developing character, improv, and have a blast doing it! This class is open to any 1st – 8th grader without an audition. Casting a show is a difficult task for a director, and the hardest part is that there are never enough parts. VOCE wants to give our students the opportunity to gain some theatre experience without having to fit into the exact role in a show.
6 week Session Dates: TBD
Class Times: Wednesdays 5:30-6:30pm
Session cost – $65 (cash or check on the first day of class, or credit card using the link below)
Register HERE for TBD
VOCE is not a division of any local theatre company. Our mission is to provide high quality training and experience to our local young artists. Our teachers have strong ties and relationships with a number of local theatre groups and we try to pick Spotlight themes that will assist our students in preparing for auditions for local performance opportunities. Participation in this, or any, class in no way guaratees students a spot in any cast. We only hope that participation in our classes will help them feel more confident when they audition, and more prepared when they begin rehearsals.
SPECIAL THANKS TO OUT SPOTLIGHT SPONSOR…