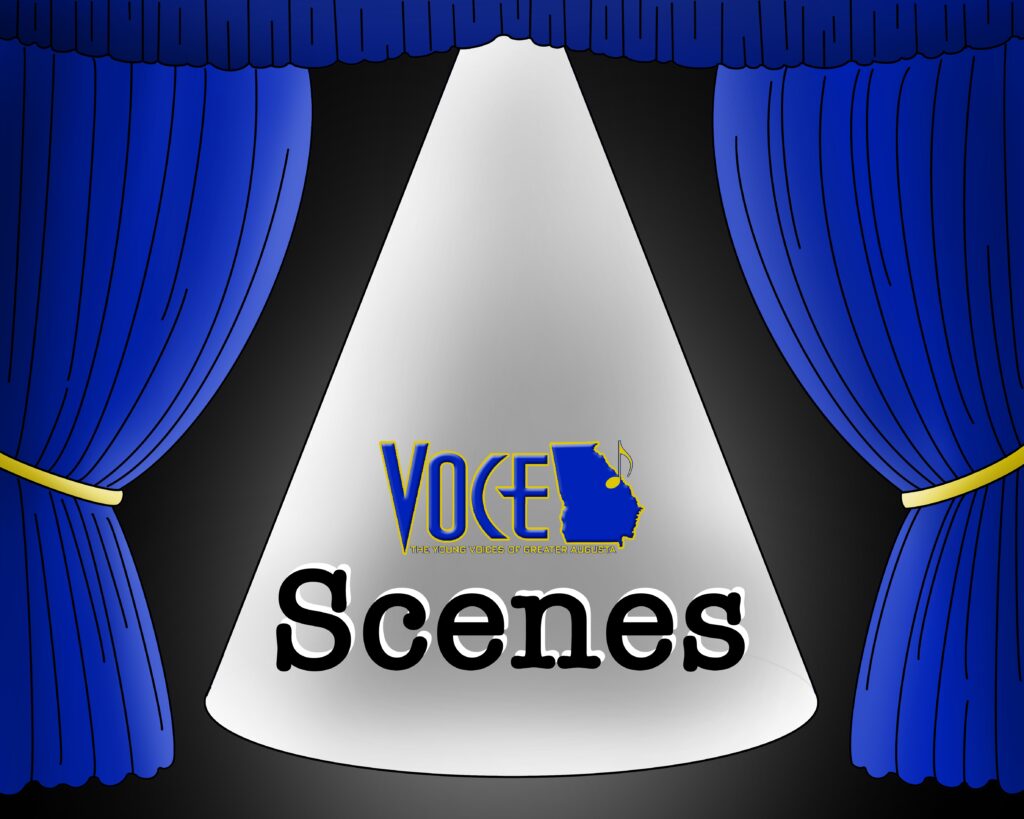 SCENES is the newest class offered at VOCE. It is open to all 9th – 12th grade actors. This class focuses on training the singer-actor. Often, the only time a student can gain acting experience is when they are cast in a show, but first, they have to be cast!
We often see that in order to gain experience, you need experience! VOCE wants to provide young thespians with the training and experience they need. You learn how to develop character, handle work on a monologue and with a scene partner, how to create a quality self tape, audition preparation and more. Each student will perform songs and scenes and will be challenged to learn and understand the character of each. Our performance will not be a complete show, but rather, a showcase of our singer-actors. We will create a video that will be available after the session ends. Each session is 8 weeks and will have a specific focus. If you need to miss a class, you will be able to view the virtual session, although live feedback is always best in performance practice.
CLASS DATES
Fall Session TBD
FEES AND TUITION
Each participant will need to pay a non-refundable enrollment fee of $40 to hold their spot. Payments can be made using the secure check out link below (with a service fee included) or by cash or check made payable to VOCE. The tuition payment of $150 will be due by the first class and can also be paid using the secure check out link provided or by cash or check.
MATERIALS
Students will be provided with scenes and music along with rehearsal tracks for at-home practice, but each student will need to bring a binder and notebook.
PRIOR TO CLASS STARTING…
All students are asked to send in a short video clip of a monologue and a 16 bar cut of a song. Videos can be emailed to [email protected] with the subject SCENES Video and the student's name.
REGISTER FOR SCENES HERE